DESIGN
Design is really just connecting things. The more dots we have to connect, the better a design can be. That's why we develop a relationship with our clients before the first pixel ever hits the canvas.
DEVELOPMENT
Development is about producing tools that can help a business thrive. We work daily to write elegant code in order to make sure the tools we build deliver outstanding value and efficiency to our clients.
DIGITAL MARKETING
Build a modern marketing plan with Graydian. Accept, organize, and segment leads and customer data, then communicate to your audience with exactly the right message at exactly the right time.
WELCOME TO GRAYDIAN
We are a digital marketing company that is always busy building the web.
We are passionate about this company. We love what we do. We have a handful of employees that run circles around the big agencies. We don't throw parties for ourselves. We don't go on weird retreats. We like to fly under the radar. Every project we take on is gained through referral. We have implicit trust in our colleagues and we hustle every single day. We work hard at work worth doing.
MARKETING SERVICES
We are proven experts in these areas.

Our Work
Here's a few of our recent favorites...
Select Clients
We work with businesses of all types.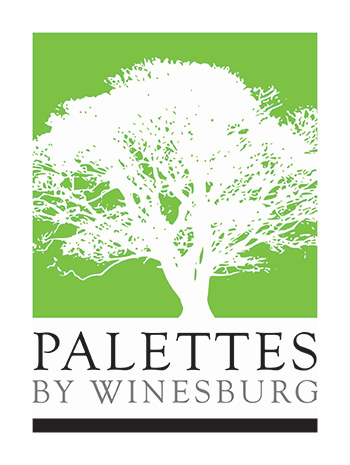 "From the very beginning, the team at Graydian has been straightforward, honest, and extremely helpful. As we have worked with them on a new website and setting up some e-mail marketing, it's been clear that they know their stuff, and care about their customers.
They were willing to come meet with us and tried to learn as much about our company and our customers as they could before diving into our project. The ideas and designs they have given us have been intuitive and creative, and they've been very quick to respond anytime we've needed questions answered or issues handled.
They have been very patient and don't make us feel stupid for asking questions, and they can talk tech in a way that normal people can understand. If you're looking for an extremely talented, but still down-to-earth team for web design/maintenance or other media projects, the folks at Graydian will have your back."
– Jennifer Bryan, Pole Barns Direct
Years Working For You
Graydian began in March of 2006, on a mission to help businesses achieve their goals in an increasingly noisy world. In short, we utilize cutting edge technology and web services to modernize our clients' marketing strategy. We have the designers, coders, strategists, and big thinkers to help your business today and into the future.
Let's Get Started.
Ready to start a project or really curious about our process? Let's talk about your idea. We like to come prepared for our first conversation, so for starters, please fill out our contact form with as much detail as possible.
What Our Clients Are Saying
Just a handful of quotes about our past work...
"I feel you knocked it out of the park with our site design and performance and service. I feel we have a site that's better than the big boys in our industry and feel it's certainly marketable nationally. I have been and will be recommending Graydian to all I know in business, Keep up the good work!"
Mark Warther
Warther Tours
"Overall, I'm very happy with how the website turned out and I appreciate all the work you and your team put into it."
Trevor Poonai
5S Floor Tape, LLC
"Very knowledgeable, fair prices, and great service. I've worked with Norm on a number of projects and he always delivers. Highly recommend them for your website and marketing!"
Colin Christman
Black, McCuskey, Souers, Arbaugh Law Firm
"Graydian is one of the best website and app developing companies that I have found. I highly recommend them. Norm, Jon, and Rodney are great to work with and they bring unique and fresh ideas to our projects."
Alec Goecke
Mighty Line Tape / ShieldMark, Inc.
"Damian and his father Norm are top notch! I couldn't have asked for better customer service and they were very flexible with my schedule too! I highly recommend Graydian if you're ready to take your website to the next level!"